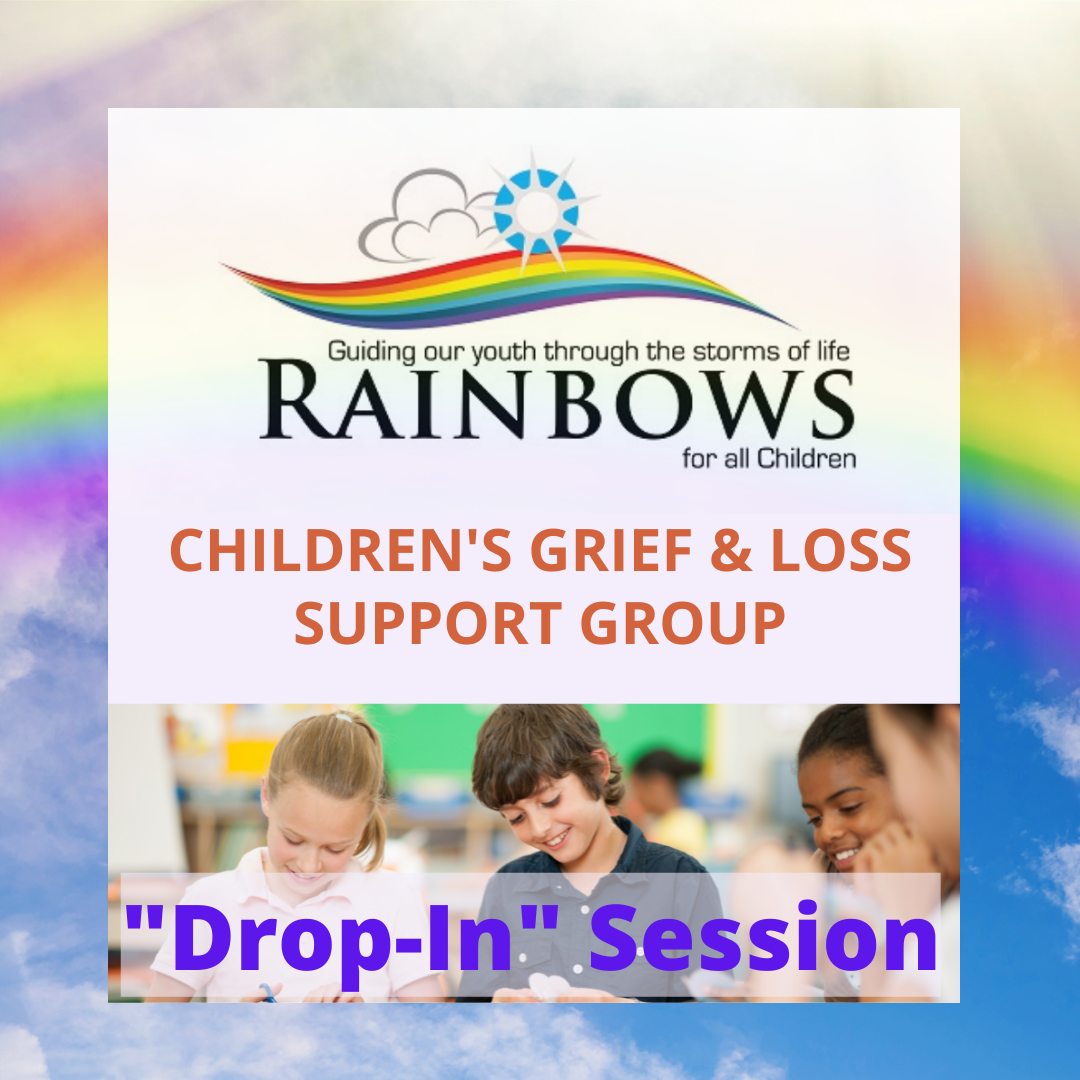 Rainbows "Drop-in" Session – Glens Falls
Does your child that attended a Rainbows' Children's Grief Support Group need some extra support?
They are welcomed to attend any Rainbows' "Drop-in" session!
This session is a "drop-in" group and is less structured then the original Rainbows' Grief Group.
This session runs every Tuesday from July 12th -November 15th, 4:30-5:30.
Prerequisite- Your child must have participated in a previous Rainbows' Children's Grief Support Group to attend.
New to Rainbows?
Check out the information below and fill out an application.
You will be contacted about the next upcoming Rainbows' Session.
Has your child experienced grief or loss?
 This session is free for children between 6 and 12. 
This children's grief/loss support group is a unique opportunity sponsored by High Peaks Hospice to address the needs of children as they cope with the challenges of grief and loss due to death, divorce, deployment & incarceration.
What to expect? Rainbows' curriculum will help your child develop problem-solving and anger management skills to help alleviate depression and anxiety. Rainbows gives children a safe environment to speak about their feelings, express their grief, and find comfort from shared experiences among their peers.
The session will be held at the High Peaks Hospice Office, 454 Glen Street, Glens Falls, NY 12801
Contact Kimberly Moore at 518-891-0606 or kmoore@highpeakshospice.org for more information and/or to summit your parent permission/registration form.
Form can be downloaded by clicking the blue button. Please note, registration is limited to 10.