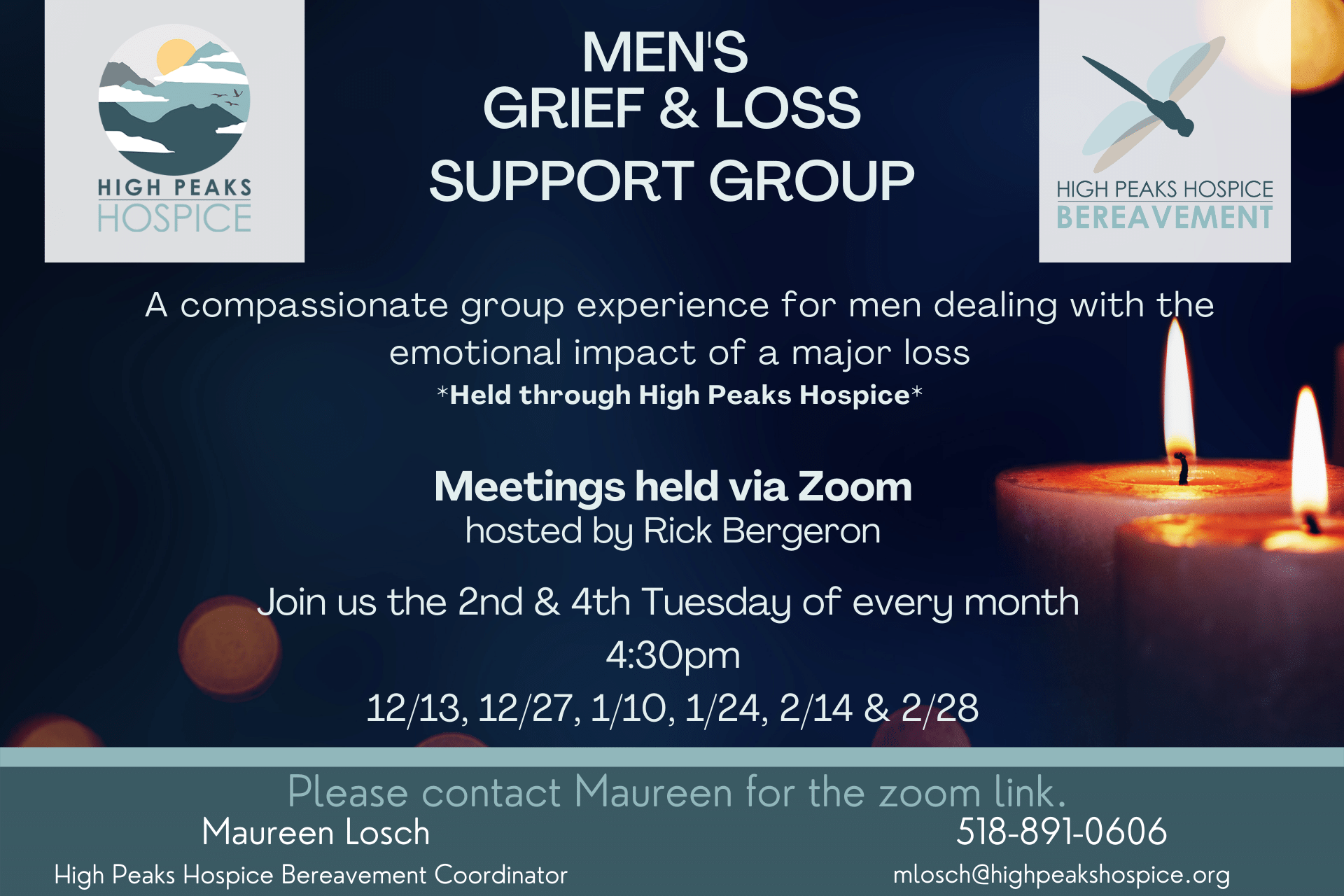 Men's Grief Support Group – Virtual Group Meeting the 2nd and 4th Tuesday of the Month.
Virtual Zoom Men's Grief Support Group
Meets the 2nd and 4th Tuesday of every month. All are welcome.
Gain support from others. Share the journey of grief and healing, in the comfort of your home, with others who are walking the path of loss.
Talking with peers can be helpful and provide comfort in dealing with the death of a loved one or friend. Each individual's experience is unique but community is felt when we share and connect with others. This is an ongoing group and individuals may join at any time. This group is hosted by High Peaks Hospice's long-time volunteer and current board member, Rick Bergeron.
To receive the zoom link, ask questions, or for support, please contact Maureen Losch, Bereavement Coordinator:
mlosch@highpeakshospice.org
 or 518-891-0606.