Hospice a way of caring…
High Peaks Hospice is a local non profit that allows people living with a terminal illness the choice to focus on their quality of life by providing care that listens with respect, cares with compassion, supports with choice, and comforts with understanding – wherever you call home.
Our team addresses the physical, emotional, social, and spiritual needs of each individual we serve. This helps to provide a peaceful life closure that aligns with an individual's values, wishes, choices and needs.

How High Peaks Hospice is here to help:
Do you want to spend your last days in the comfort of your own home? Are there relationships that you would like to mend so you can die with the peace of mind of knowing you did your best? Would you like help with practical matters such as establishing needed services, funeral plans, or other legal matters? Would caregivers like to be given respite? Is spirituality important to you?
These are just some of the questions that are asked by patients and their families and acted upon by the High Peaks Hospice staff.
The care provided is driven by patients and families. Our nurses and staff members ask: What do you need? How can we help? What can we offer to help plan for the months and weeks ahead?
Because you are encouraged to share your thoughts and visions of your final months and days our staff can help to make patients' wishes come true. From the woman who wanted to throw herself a huge going away party, to reuniting family members and military friends, to horseback riding, visiting the ocean, seeing one final Nascar race, or attending a Nashville motorcycle rally, helping make these final wishes a reality is what hospice is all about.
The most common myth about hospice care is that hospice is about dying. Nothing could be further from the truth. The founder of the modern hospice movement, Dame Cicely Saunders, once wrote:
"You matter because you are. You matter to the last moment of your life. And we will do all we can to not only help you die peacefully, but also to help you live until you die".
When faced with a terminal illness, people are often filled with fear. Often, this is fear of the unknown. Many questions can arise: What is it like to die? Will I be in pain? What will happen to my family? High peaks Hospice is here to address these questions with you. Staff and volunteers will provide the support and guidance patients and families need. By doing so, our hospice care provides hope, dignity, comfort and peace.
Anyone can make the initial referral to hospice including a personal physician, nurse, friend, neighbor, the patient themselves, or a family member. If deemed appropriate for hospice care, care may be received for an unlimited period of time, depending on the course of the illness.
No one is refused care due to an inability to pay. Hospice services are covered by the Hospice Benefit under Medicare with no co-pays or deductibles. Medicaid, as well as most private insurance companies and HMOs provide the same standard.
Our website is intended to share general information about High Peaks Hospice's care, however every family's situation is unique. For further information, questions, concerns or to learn about how we may support your specific needs, please contact us at 518-891-0606.
"I must commend two of your workers.  They helped my wife pass without pain and with dignity in the comfort of her own home. They are angels in human form.  

Their warm, truly genuine compassion made the most difficult time in my life so much less stressful. Katie spent more time with us and instantly became a true friend.  Your organization is so fortunate to have people like that.  

I cannot possibly thank them enough."
"Words cannot express our gratitude to High Peaks Hospice for all they did for Bill and his family…

Everyone was so helpful and caring.  They gave Bill the most loving care possible and gave Doug and me constant support and love. Thank you everyone!"
"While Uncle John's family was very blessed to have had you in their lives during Uncle John's illness, it is comforting to know that you will continue to be there for my aunt when she needs you too, as she forges a new path for herself…

One of the greatest gifts that we can give to others is the gift of ourselves.  Not only do the people of hospice do that, but they help those of us who want to – but may not know exactly how to – do that too…

Thank you all for the love and support you have shown our family!"
We've moved from Glens Falls!
Our new office is located at
1247 Dix Ave, Hudson Falls, NY 12839.
Stop in and pick up a hospice information packet or learn about volunteer opportunities.
We also host in-person and group bereavement support groups by appointment.
High Peaks Hospice founders met to capture and share how it all began and has grown over the years.
High Peaks Hospice proudly serves the following upstate NY counties:
Warren,
Washington,
Essex,
Franklin,
Hamilton &
St. Lawrence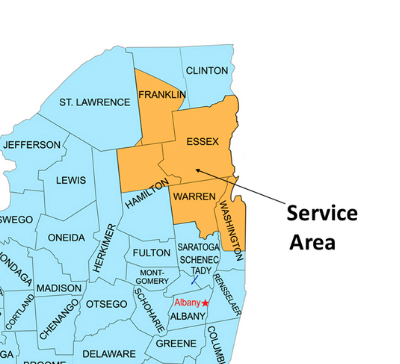 Thank you to our valued sponsors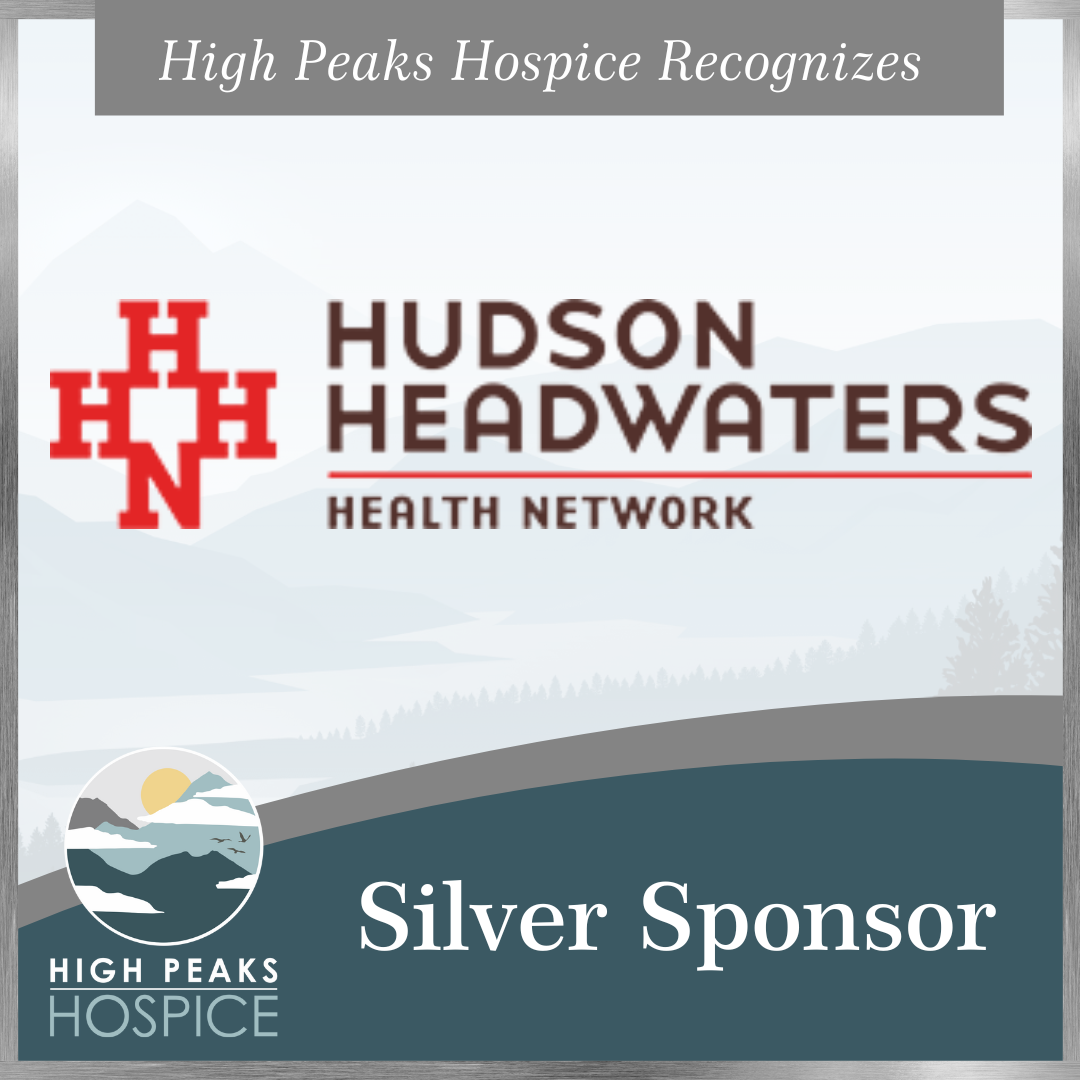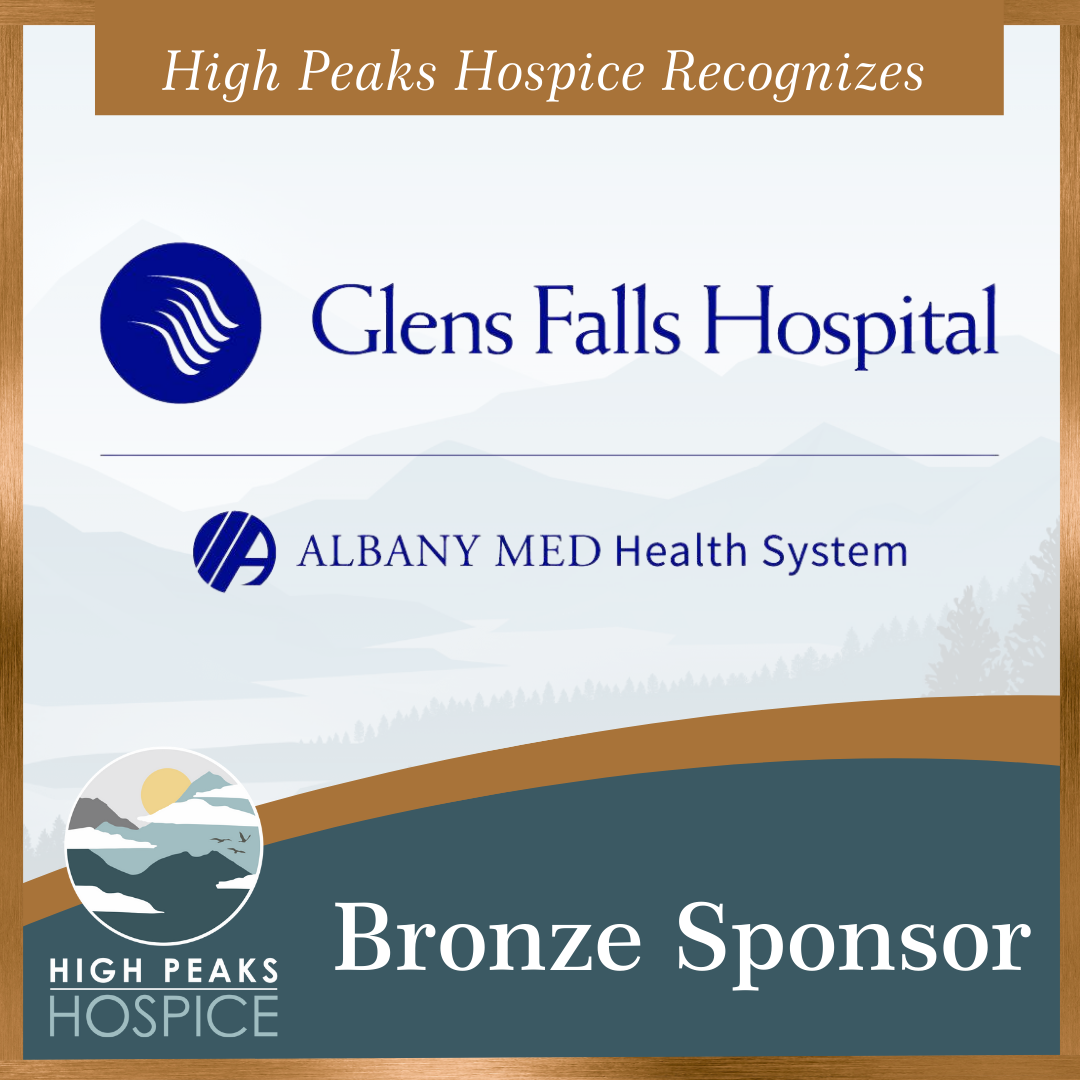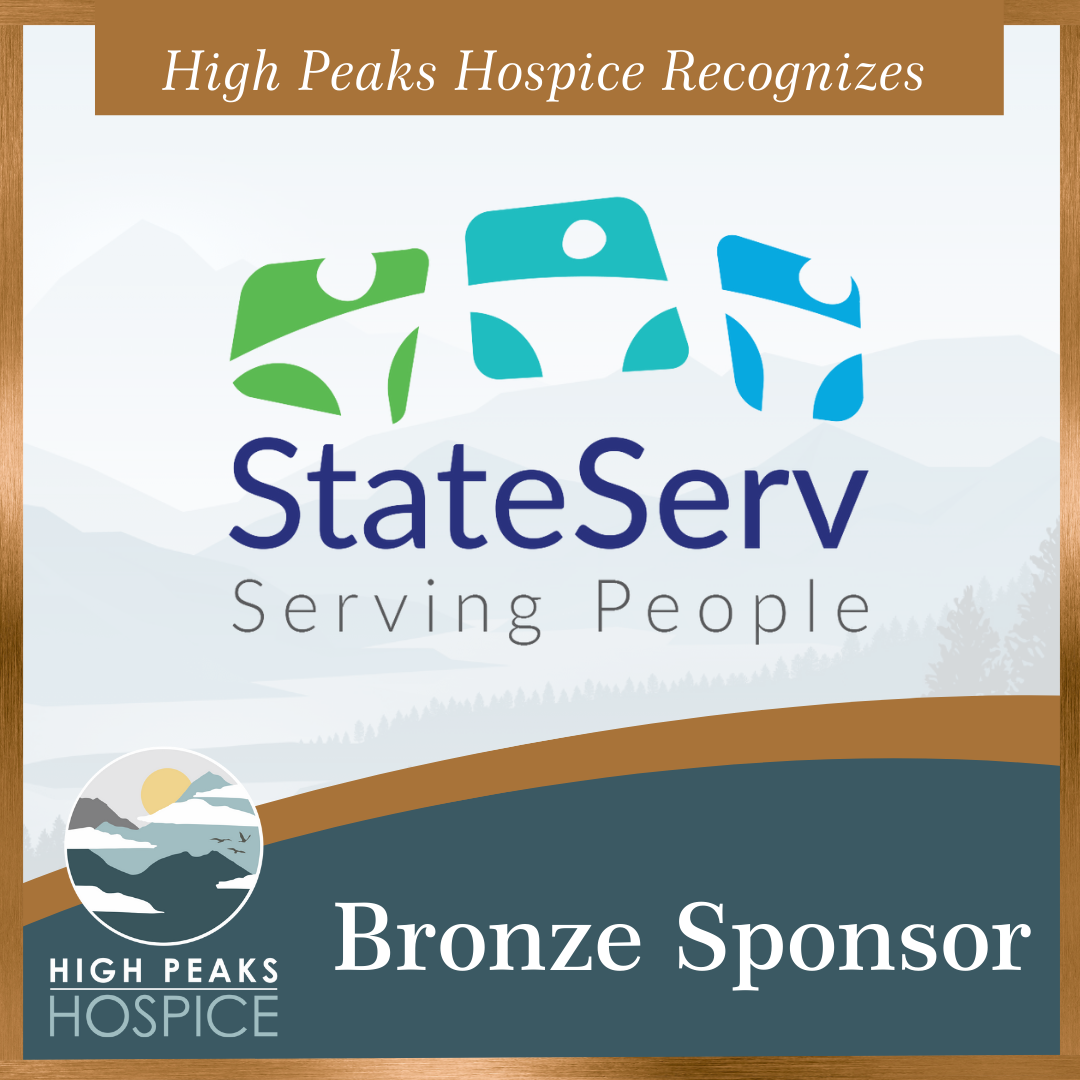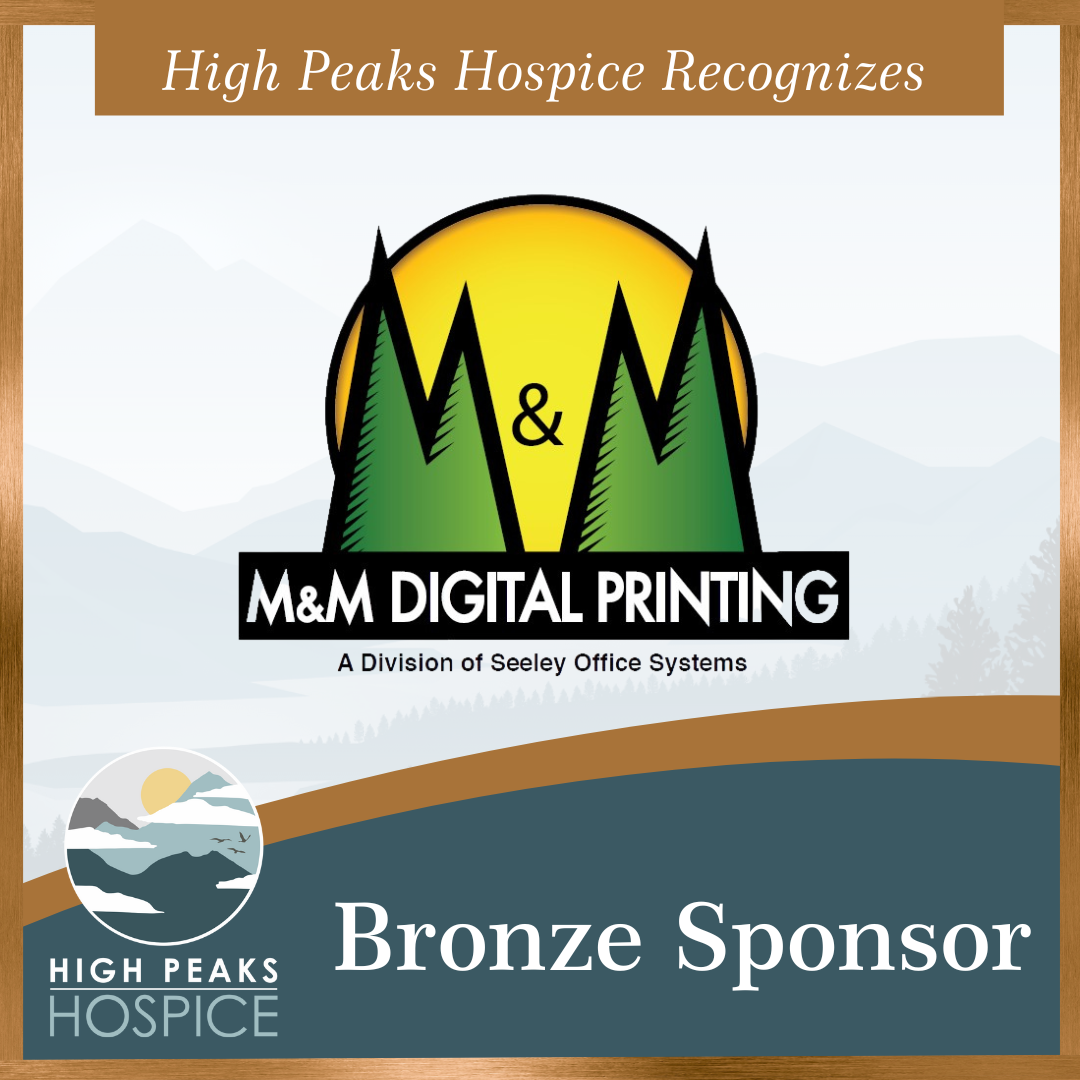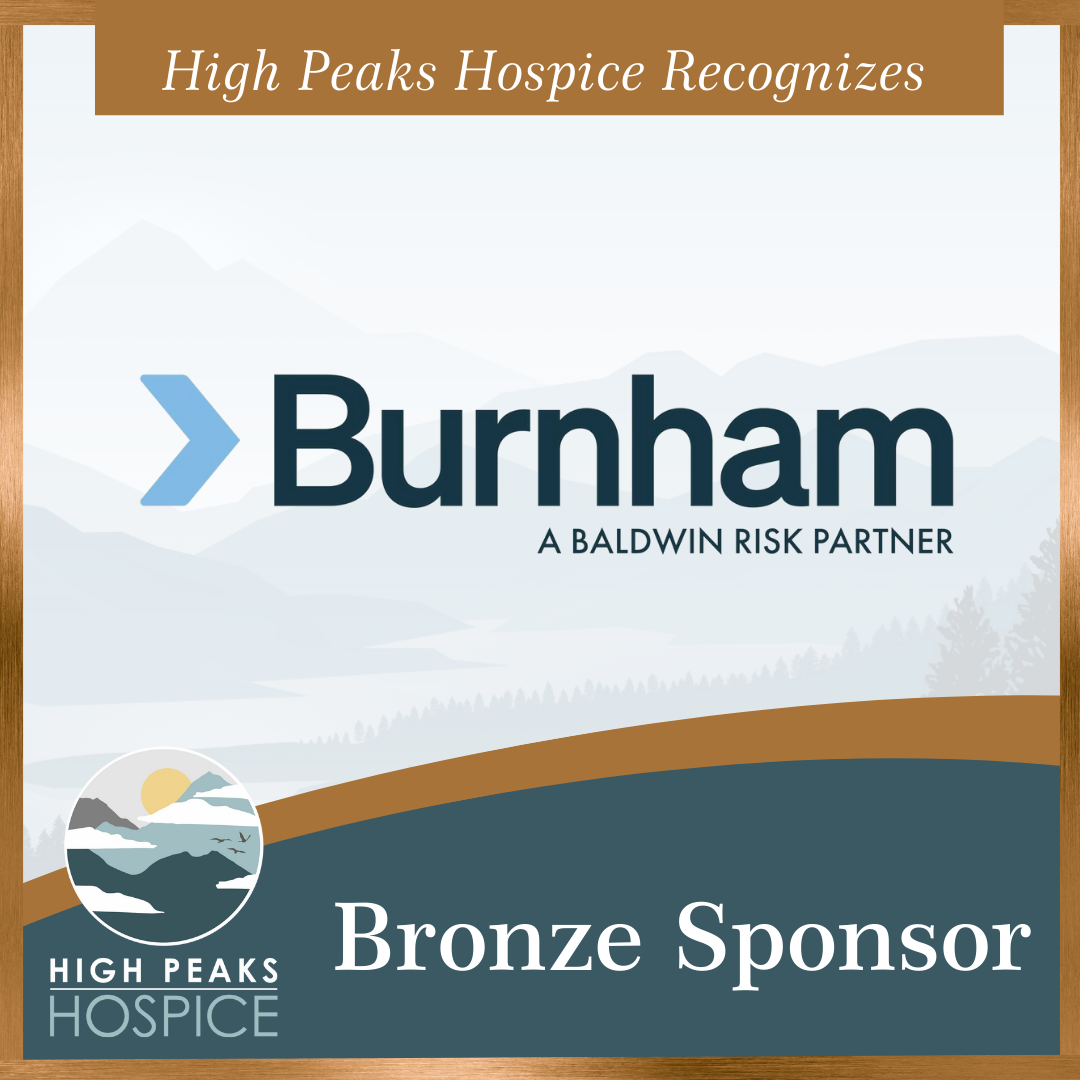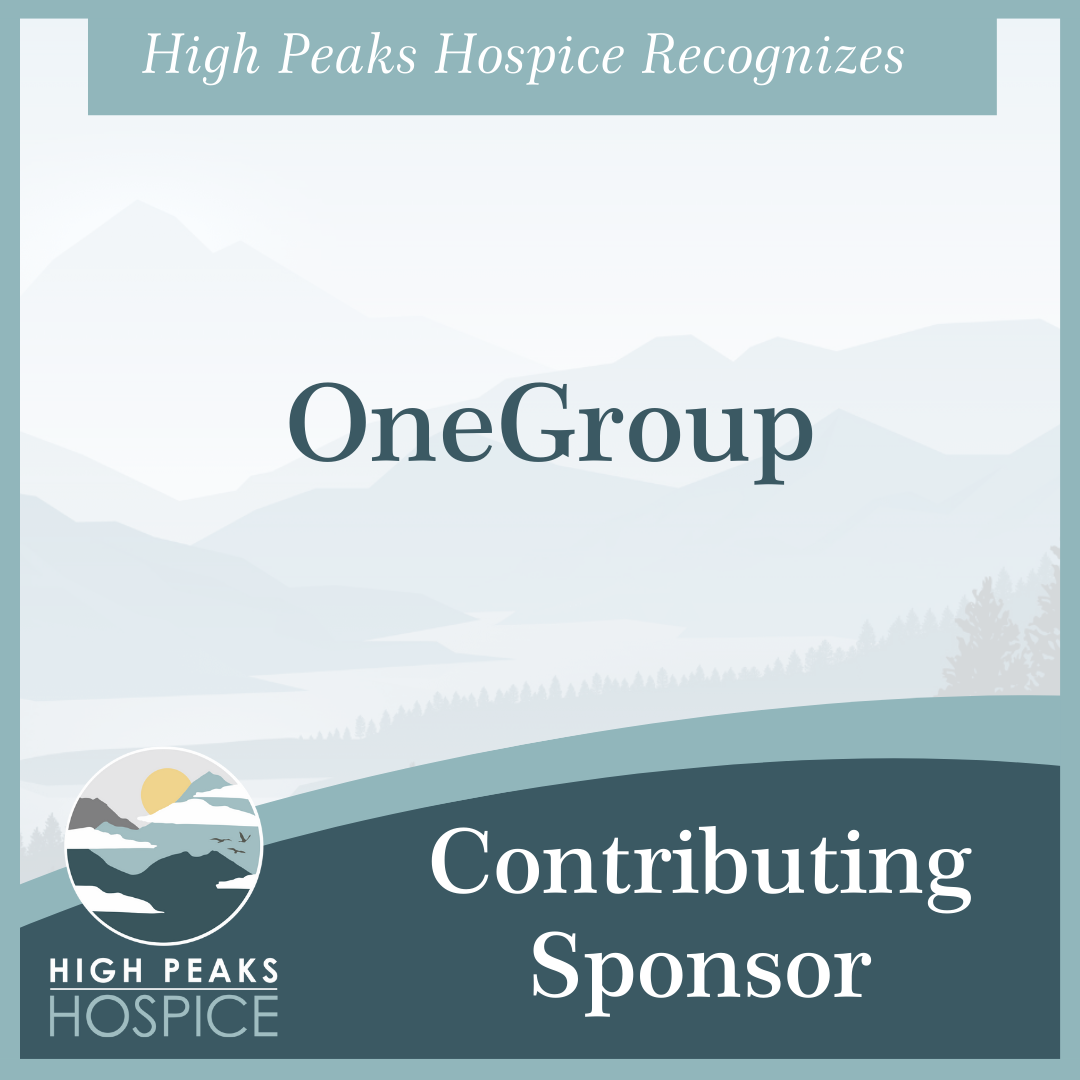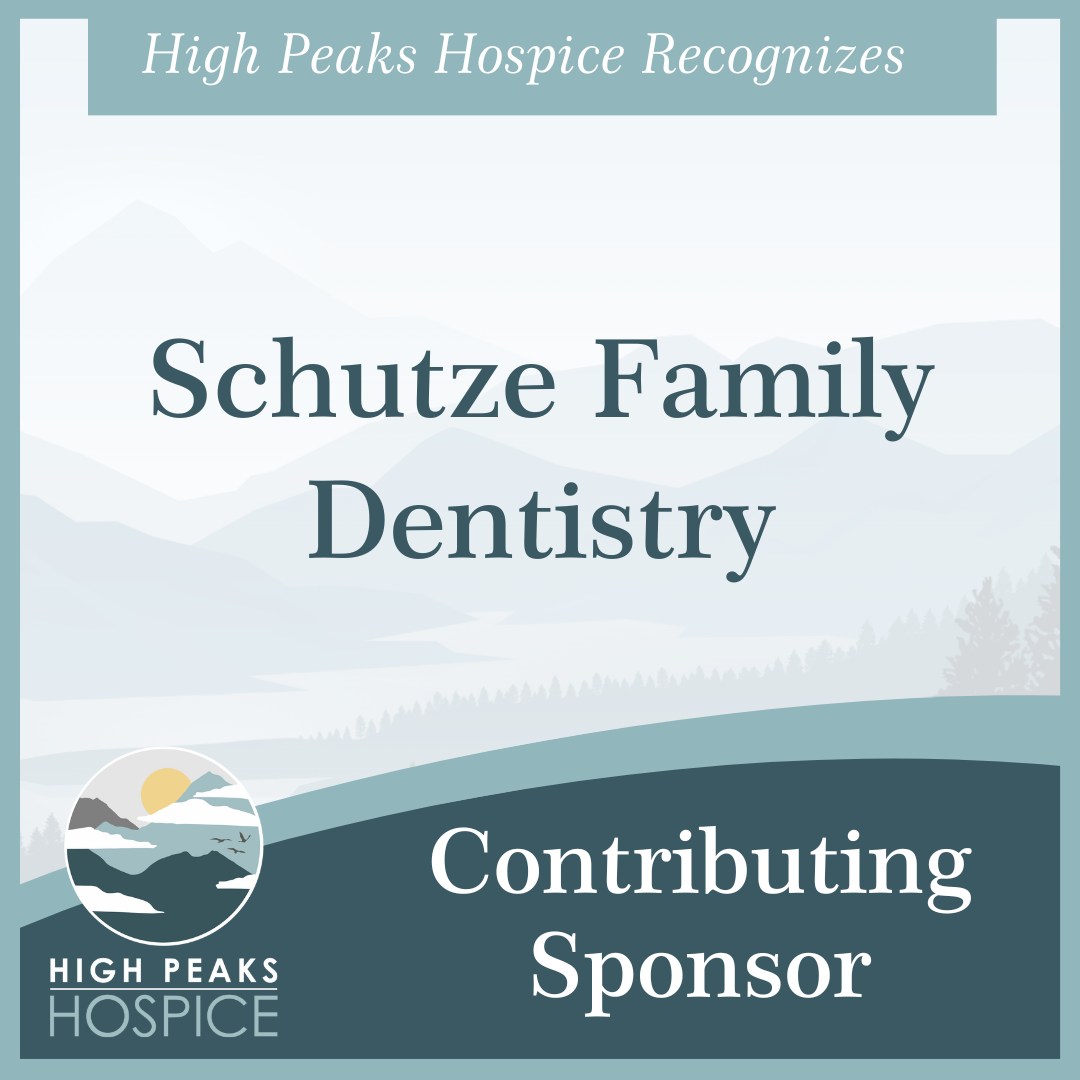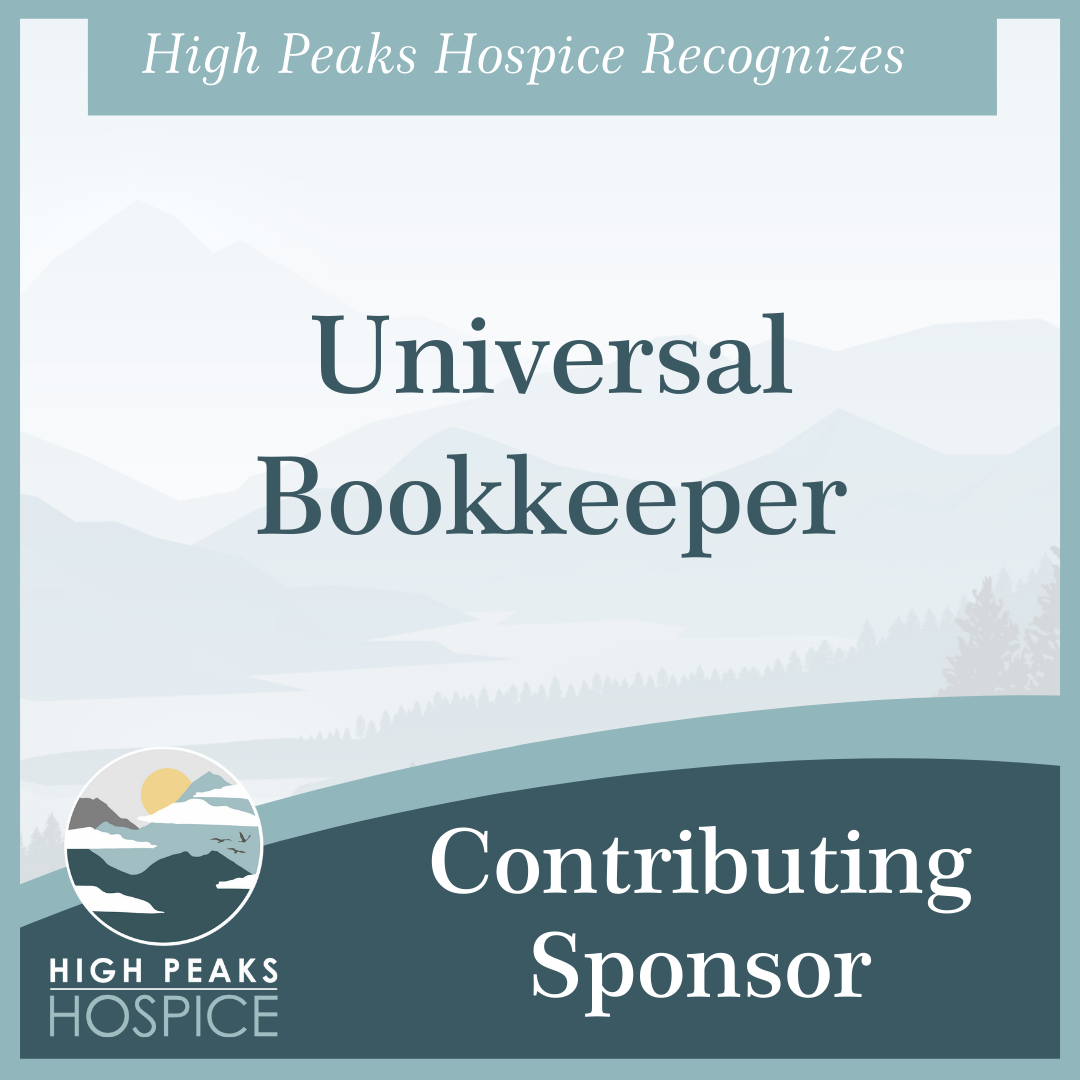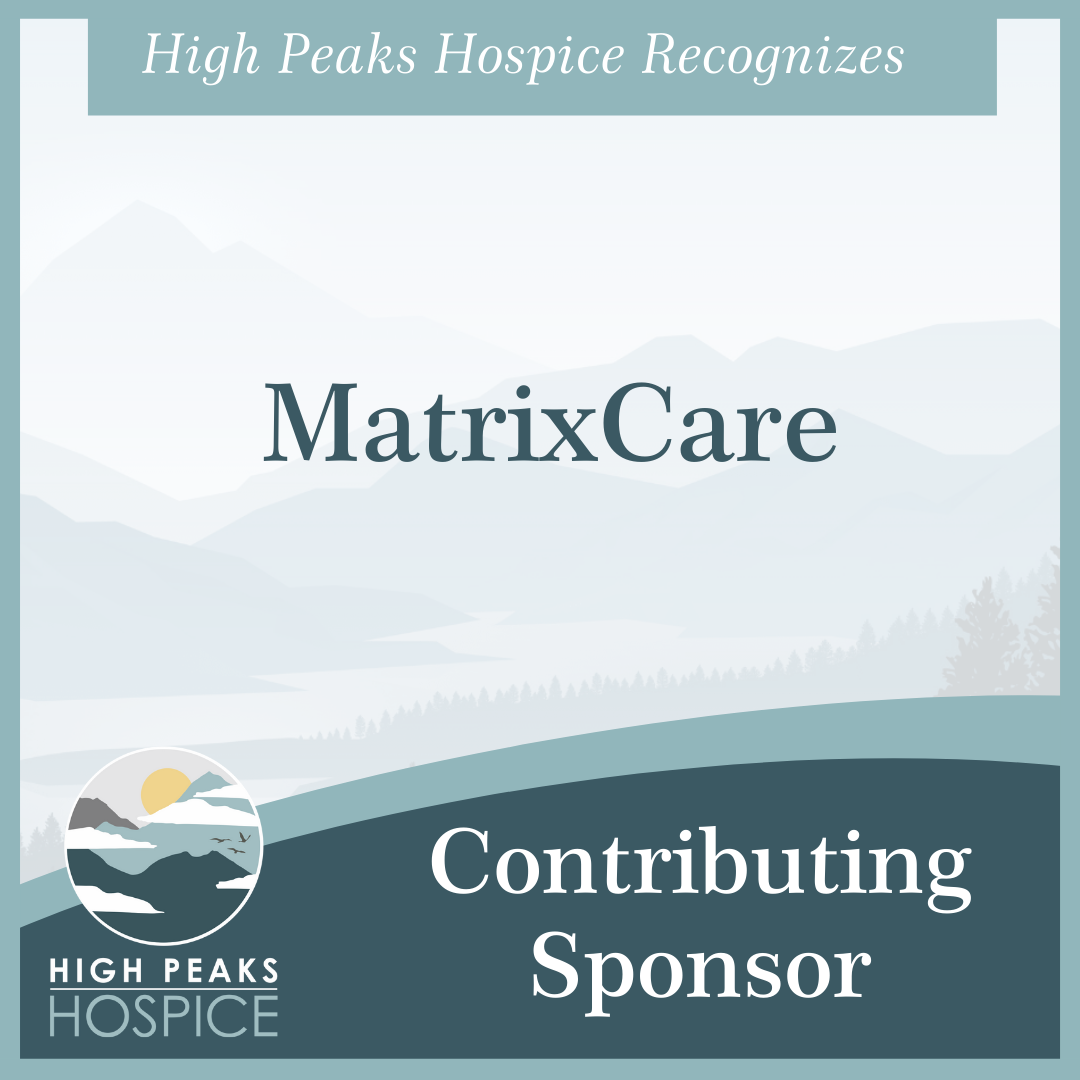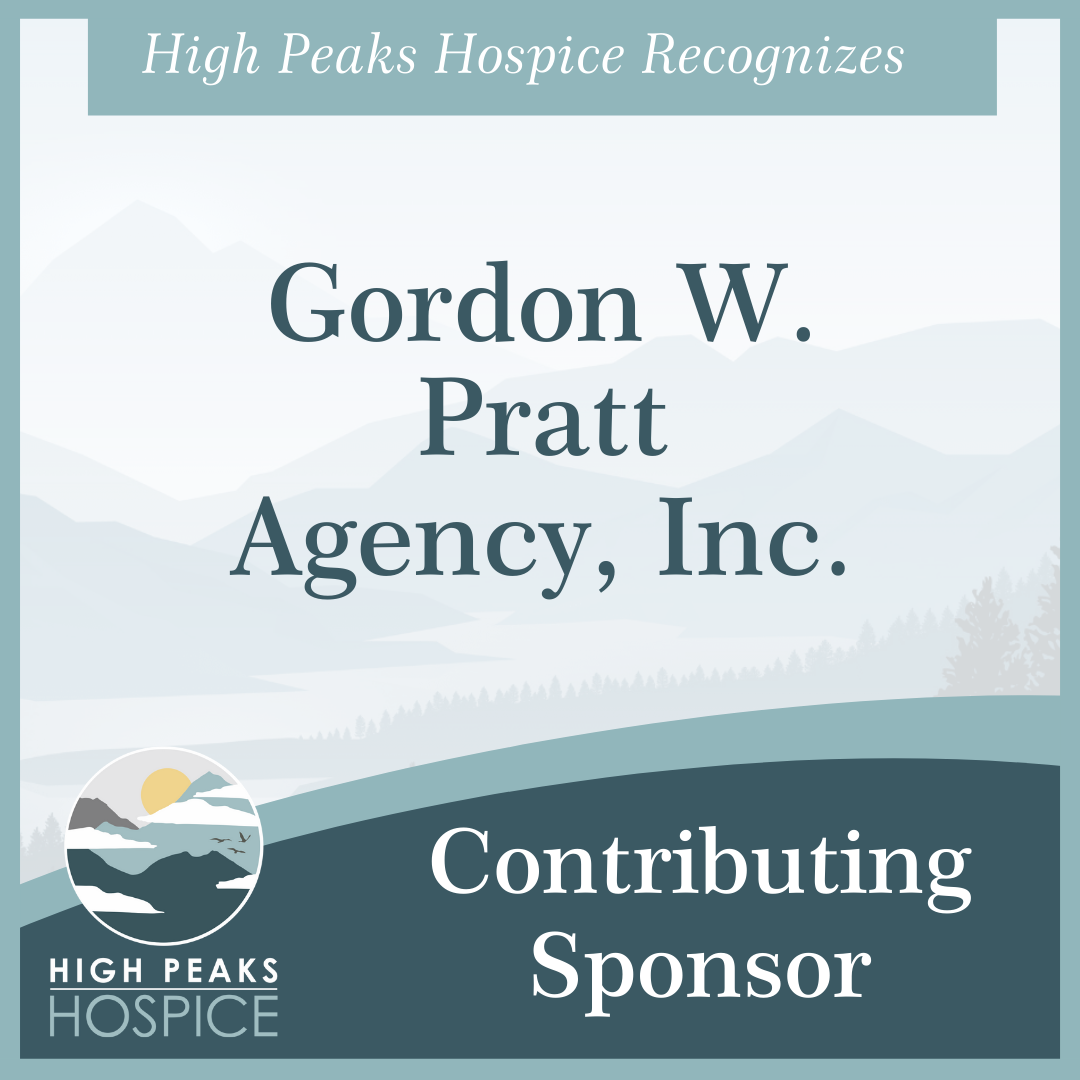 OUR FOCUS IS YOU AND YOUR FAMILY
LATEST NEWS
Together, we make all the difference
Shayna Paradis
A hospice nurse was recently asked, "How can you work in hospice – it must be so sad!" She answered,
Shayna Paradis
What makes a good death? This is a question that many people prefer not to think about in their day-to-day lives.
Shayna Paradis
Grief During the Holidays: Some Tips The winter holidays are generally perceived as "the most wonderful time of the year."