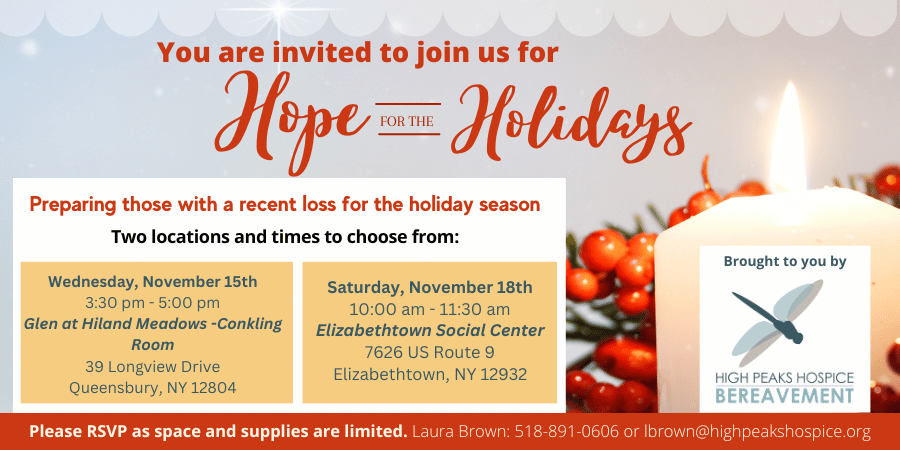 Hope For the Holidays 2023
Join Us for our Hope for the Holidays event.
Navigating the holidays without a loved one can be challenging. High Peaks Hospice is here to offer support, compassion, and hope during this special season.
Discover tools to move from the shadow of grief to the peace and hope of the season. Our events are designed to provide comfort and guidance for those who have recently lost a loved one. You don't have to face the holidays alone.
Let us light the way. Join us for Hope for the Holidays and find the support you need to embrace this season with peace and hope. Together, we can honor our loved ones and find solace in each other's company.
Mark your calendar for an evening of healing and togetherness.
There will be two Hope for the Holidays events.
Wednesday, November 15th
3:30 pm – 5:00 pm
Glen at Hiland Meadows -Conkling Room
39 Longview Drive
Queensbury, NY 12804
Saturday, November 18th
10:00 am – 11:30 am
Elizabethtown Social Center
7626 US Route 9
Elizabethtown, NY 12932
Please RSVP as space and supplies are limited. Laura Brown: 518-891-0606 or lbrown@highpeakshospice.org