You are invited to join us Friday, June 17th at 10am on the Front Porch of High Peaks Hospice in Glens Falls for the launching of Scooby Doo Pajamas!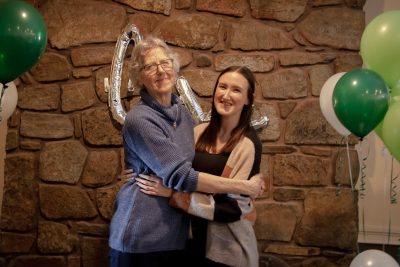 You will hear some words from our wonderful author and High Peaks Hospice Volunteer Elaine Gibb, can pick up a copy of the book, and will have access to children's and adult grief support information.
There will also be light refreshments served with a gluten-free option.
ABOUT SCOOBY DOO PAJAMAS
This book was compiled by Jessie and Elaine Gibb in hopes to support those striving to help a child through the difficult journey of losing someone they love, watching them struggle with an illness, or dealing with an illness or trauma themselves.
Copies are available at no charge. Donations are welcome and appreciated.
All proceeds benefit the children's grief support program at High Peaks Hospice.
RSVP to Elaine Gibb
Call, text or email at 518.791.6015 or gibb.elaine@gmail.com