Let Your Hospice Story Help Others
We are calling for local individuals to "Share Your Hospice Story" to share their personal experience – moments, support, joy, fears. Submissions will be reviewed and select stories will be chosen to be published in a compilation of hospice stories. The publication will include stories from multiple perspectives including family members, patients, staff and volunteers.
The final publication will be utilized to help educate the public on hospice services and what to expect, so that the word "hospice" is less scary for those considering or in need of hospice care and help them to understand the comfort, support and peace that hospice uniquely provides.

Submission Guidelines:
The author must have personal experience with Hospice.

the patient themselves
a family member or friend of a patient receiving hospice care
a staff member or volunteer

Please include a story name or headline.
Story topics can be anything you would like to share from your experience.

If you are a family member this may include the services your loved one and family received and how you felt about them, things you would like others to know or wish you had known, how you were treated by the care team, or what the care meant to you.
If you are a care provider such as a nurse or volunteer, this may include your perspective of hospice, why you chose to be involved with hospice, what hospice means to you, and again, what you feel anyone contemplating hospice care should know about it beforehand.

By submitting your story, you authorize us to publish your story and/or excerpts online and in print.
Submissions will be reviewed and selected for publication by a panel from High Peaks Hospice.
You authorize your name to be shown and published as the author of your story. You may select to remain anonymous and your name will not be published.
We provide the option to include up to two photos with your story. By submitting photos, you agree that you are the owner of the photographs and grant High Peaks Hospice to right to publish them online and/or in print.
Need help writing?
Don't let that be a barrier. You can contact us at 518-891-0606 and we can help by assisting with structure, editing, and more upon request. We're not looking for perfect writing skills, we are looking to help readers gain a better understanding of hospice services that are typically difficult to relate to until you have experienced them. 
Online Submission Form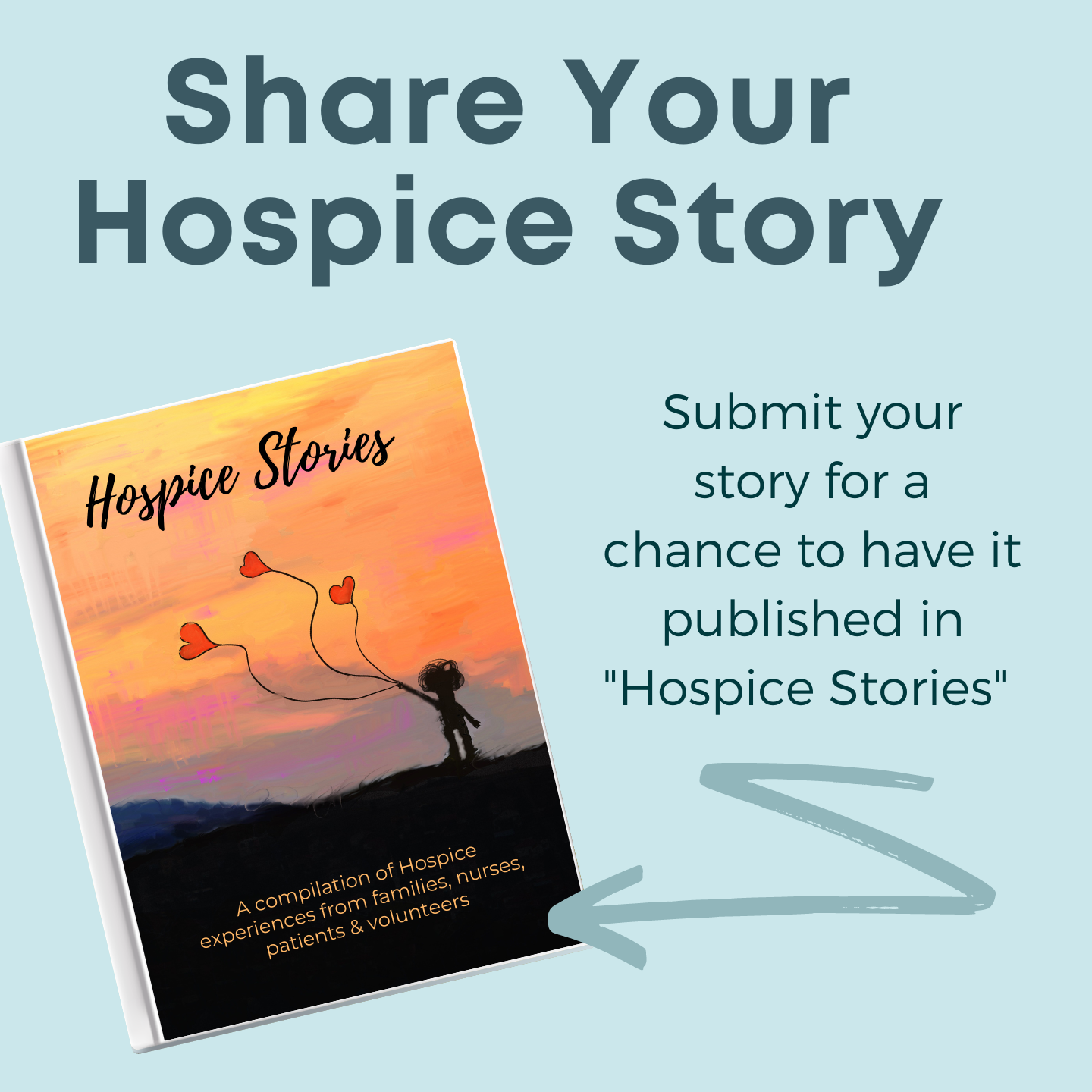 "You matter because you are. You matter to the last moment of your life.  And we will do all we can to not only help you die peacefully,  but also to help you live until you die".