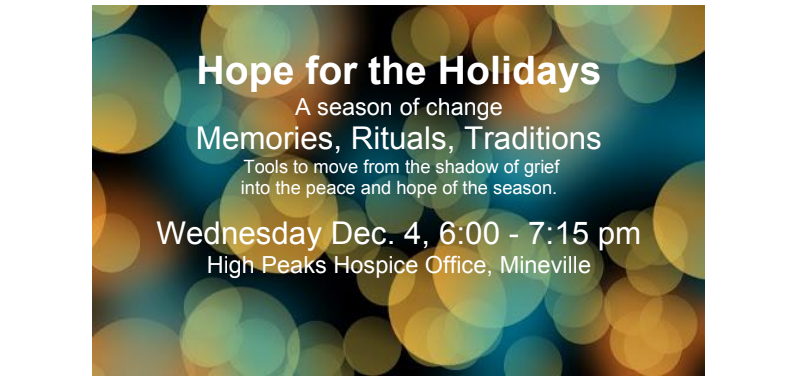 Hope for the Holidays
A season of change
Memories, Rituals, Traditions.  Tools to move from the shadow of grief into the peace and hope of the season.
Wednesday Dec. 4, 6:00 – 7:15 pm
High Peaks Hospice Office, Mineville
The holiday season festivities can be challenging when grieving.
High Peaks Hospice offers this gathering to share memories and to discuss ways of coping, and creative ways to utilize rituals and remembrances.
This event is free and open to the public but attendees should RSVP.
jfoster@highpeakshospice.org
Ph. 518-8910606, Ext: 367