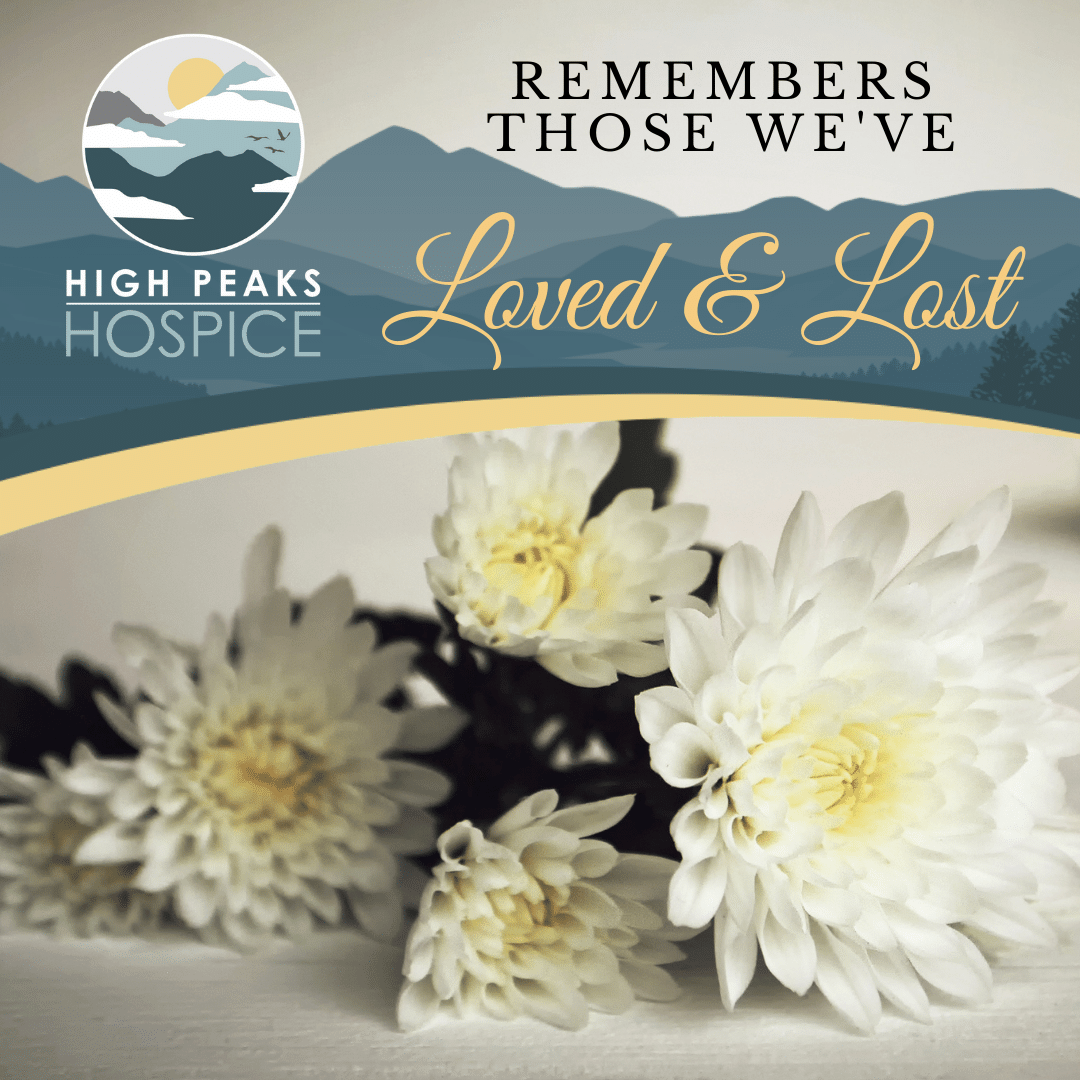 Remembrance Gathering – Glens Falls, NY
Please join us as we remember and honor those we have lost:
Come meet others who have experienced a loss.

Lean on each other for support.

Learn ways to carry on your loved one's memory.

Enjoy light refreshments.
Saturday, September 17th, 2022
10:00-11:00am
Crandall Park Pavillion
Off Glen Street in Glens Falls, NY
This event is free and open to anyone in the community who has lost a loved one, even if they were not receiving hospice services. We invite you to bring a photo of your loved one to the event.
RSVP is not mandatory but still encouraged
For Questions or to RSVP, Please Call or Email Maureen Losch 518-891-0606 mlosch@highpeakshospice.org