Thank you to all of our wonderful nursing staff.
You are the heart of the organization… offering compassion and support to patients and families… all working together to help ensure the end of life is as honored and celebrated as the beginning. We can't honor you enough for the work that you do.
This year we are taking the opportunity to shine a spotlight on a few of our after-hours team members, allowing them to provide insight into their role in our organization. We realize by nature, there is a lot of acuity and passing in the after-hours and find families often mention the care they receive in after-hours during the surveys they fill out. Our after-hours staff is not only critically important but greatly appreciated!
Hannah Armstrong, After Hours RN Supervisor
What does your role consist of?
After Hours RN Supervisor consists of many things.  First of all, I am available at any given minute to answer a call and help our After Hours RN/LPN.  I am there to provide advice regarding symptoms/medication administration/dosages, talk through End Of Life support, Offer encouragement, and be a listening ear.  
I also chart Falls and Time Of Death visits.  I place calls to patients, families, providers, pharmacies, DeltaCare, DME, and Funeral Homes for many different reasons. Sometimes I am needed to make difficult calls to families when there is a problem or issue a nurse needs help with.  I have to be kind, sensitive, patient, caring, empathetic, and show love to them regardless of how they are acting at the moment.  
Most importantly I think it is just being there to take a call/text from a nurse that just needs you.  The support and encouragement we can offer to the after-hours nurse is very valuable.  They are out doing the visits, and I am here to support and help them in any way I can.  Our patients need us 24 hrs a day and we need to be there for them by phone or in person.  Our families are going through one of the most difficult seasons of their lives.  We need to provide excellent care at any time.  
What does your role mean to you?
Being After Hours RN Supervisor means a lot to me.  I always think…… "What if it was my family member?"  I would want them to receive the best possible care they could get.  I would want 24 hr. support.  I would want someone on the other line that knows what to do, what to tell me, and how to guide me. So I want to be that person for others.  Sometimes families are crying and just need us to listen and other times they're frantic and don't know what to do.  I need to be prepared for any situation and be able to handle it correctly.  
Is there a special moment that you recall that fills your heart from either working with families or the team?
A special time I remember while working on after-hours as Supervisor was when the on-call team member had an allergic reaction.  It was a Sunday afternoon and I was with my family.  An emergent call came in and I took the visit so my team member could go to the hospital.  When I arrived at the home I was greeted by the patient's husband, family, and her PCP.  I went into the bedroom with them and the patient was in agony.  It literally broke my heart.  I was able to get her pain and breathing under control, I washed and cleaned her up and put fresh clothing on her and put clean sheets on her bed.  I taught the husband and her PCP about the medication and how and when to administer it.  Her Provider was amazed and thanked me time and time again for coming so quickly.  When I left she was clean, calm, and resting.  As I was leaving my eyes filled with tears.  I knew she didn't have long and there was SO much love in that home.  I was sad, but encouraged knowing I had done all I could to get her comfortable. She passed soon after and every time I pass by their house, I think about her and pray for the family.  
I absolutely LOVE what I get to do.  There is no greater joy than to get to serve someone else.  I will do it as long as I am able.  🙂
Renee Bellinger, After Hours RN:
What does your position entail and why is it such an important extension to our daytime visits?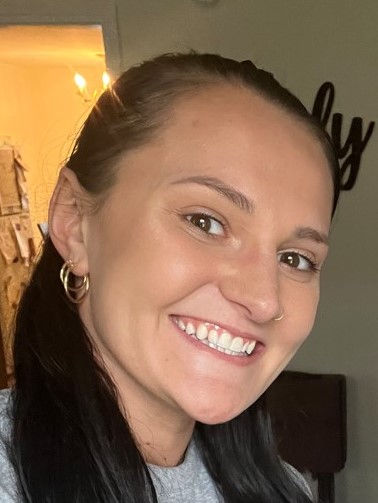 After Hours is an on-call position that helps serve our patient population's emergent needs over the weekend and after the standard 8-4 weekday.  The position is a variable role, often making medicine adjustments for patients and families who urgently need advising or providing emotional support to families who believe their family member is in their last moments. Because patients usually call in with unplanned urgent or emergent visits, we are often meeting patients and families for the first time while they are in crisis. 
What have you found most helpful?
Being flexible with skills, general medicine knowledge, and conversation is vital. Communication between all clinical staff members has led me to success in this role. The supervisor on-call is a great resource, and both the on-call nurse and supervisor work to get the best solution for the patients in need. Working with Melanie Duerr, one of our NPs is a privilege; she helps with solutions in the after-hours role and always educates us nurses and the patients in any way she can. 
The ability to look back at historical notes from staff members and get an idea of the patient's normal visits with nurses helps to paint a picture of the patient and family. When the role in after-hours is variable, unexpected, and constantly changing to meet patient needs, the communication between other staff from the day shift and after-hours staff helps to know which patients may be in greater need. 
Is there anything else you wish to share?
Our RN case managers and other staff have always expressed how they feel comfortable with the patient population being "in our hands" overnight, which emphasizes a strong team aspect in caring for our large community of patients. 
Maria Loveland, After Hours LPN:
What does your day-to-day role look like?

Since I came onto after-hours last August, I can say that each day is different from the next. I really enjoy the flexibility that after-hours provides in general. As the LPN, my role varies depending on the needs of the patient. 
What do you find most helpful in serving your patients?
I communicate often with the Day Nurses, especially if there's a patient in need or possibly imminent, that way I'm prepared for anything that may happen after-hours. The Day Nurses are all amazing and great at communicating, which definitely helps on both ends. It also helps the patient's family members feel more at ease when the communication is consistent on all sides. Anytime I've had a question during after-hours, everyone is always eager to help, without question.
What do you enjoy the most about your role?
I would have to say that the part I like the most is being able to really get to know patients and family members in their home setting. I've met some absolutely wonderful people during my time with HPH, and I am so grateful for that. 
Happy Nurses Week 2022 and thank you again to ALL of our nursing staff!