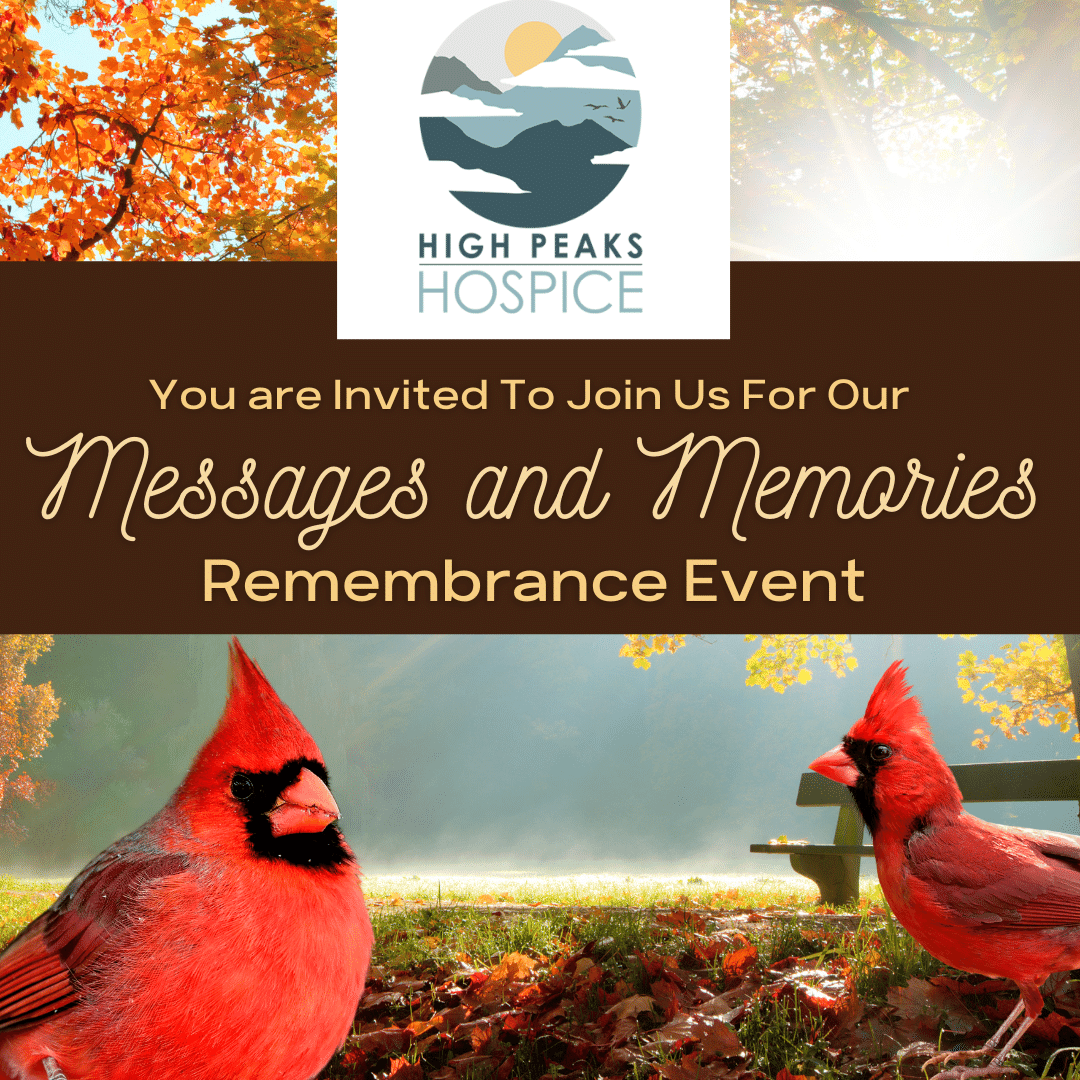 Messages and Memories Remembrance Event – Queensbury
The staff and volunteers at High Peaks Hospice invite you to attend one of our Messages and Memories remembrance events in honor of your loved one.
You are welcome to attend either of the following events:
September 10th, 2021 at 5pm
Hansen Pavilion
118 Gurney Lane, Queensbury NY 12804
September 17th, 2021 at 5pm
Veteran's Bandstand, Veteran's Park
Quaker Street, Granville, NY 12832
This is a time to speak of your loved one through an "I remember" memory tree and celebrate the lives and the love of those we miss most. These events are free and open to anyone in the community who has lost a loved one in the past year, even if they were not receiving hospice services.
We request that all unvaccinated visitors wear a mask to protect and respect staff and attendees. No restroom facilities are available.
RSVP is not mandatory but still encouraged.
RSVP 518-891-0606
kmoore@highpeakshospice.org